The following article explains how you can hide your Vimeo videos from vimeo.com and restrict their playback to your website(s) only.
The following guide requires you have at least a Vimeo Plus account.
Vimeo Video Privacy Setup
Login to your Vimeo account at vimeo.com
Hover over your profile icon in the top right corner of the screen, then click on the Settings link in the drop down menu.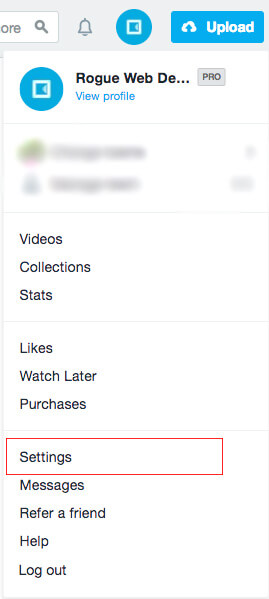 You should then see a Settings page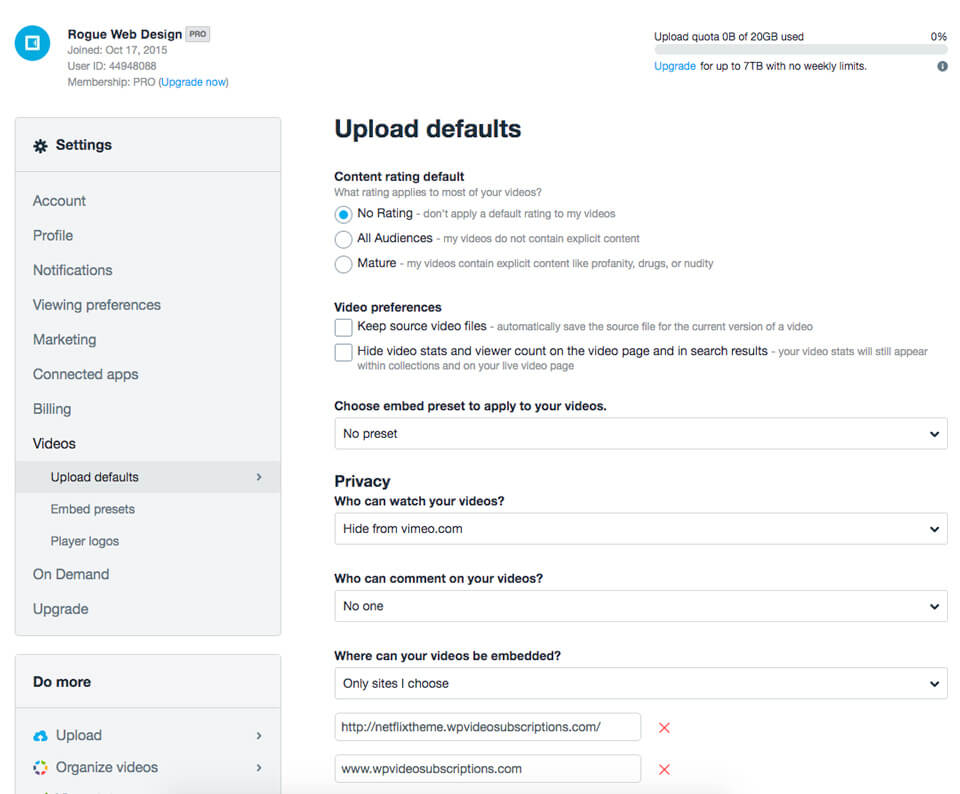 Click on the Video -> Upload defaults tab.
Under the Privacy section, make sure Who can watch your videos? is set to Hide from vimeo.com
Set Where can your videos be embedded? to your own website URL(s) on which you would like your videos to be played.
This will set the default settings for all videos uploaded AFTER the settings have been changed. Any videos you have previously uploaded will need their settings updated.
Updating Video Settings
Hover over your profile icon and select the Videos link from the drop down menu.
You will then see a list of your videos. Click on the Settings (cog) icon to edit settings for an individual video: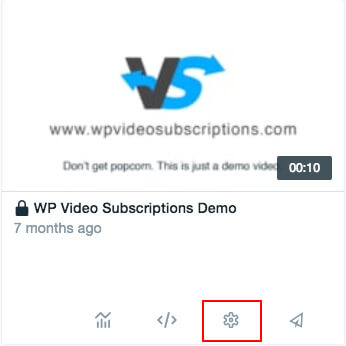 You should then see a video Privacy page: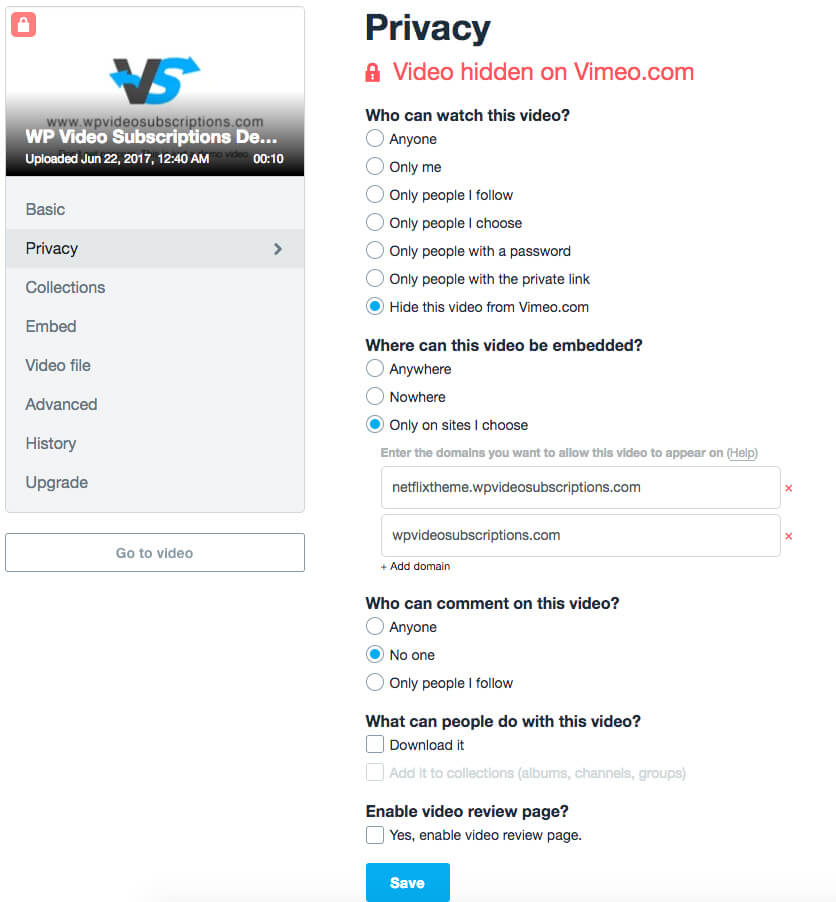 Click on the Privacy tab in the left side menu.
Set the Who can watch this video? and Where can this video be embedded? to the same settings as you did in your Upload presets.