How to enable video reviews on your WordPress website using the VS Netflix Theme:
Login to your WordPress website
Navigate to Appearance -> Customize -> Video Reviews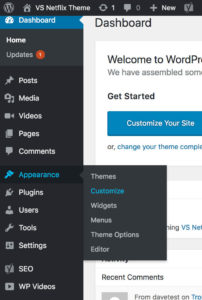 Make sure the checkbox Enable 5 Star Ratings is checked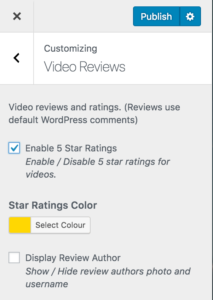 Click the blue Publish button at the top of the customizer menu.
I still don't see Reviews on my video page
If you do not see Reviews on your video pages after enabling 5 star ratings, do the following:
Edit the video you do not see the reviews on in your admin dashboard.
Check to make sure the Discussions setting has the Allow Comments checkbox, checked.

If you do not see this Discussions area on your video editing page, click on the Screen Options tab in the top right corner of the screen

Make sure the Discussions checkbox within the Screen Options drop down is checked

Bulk Editing Videos For Comments (Reviews)
If all of your videos have comments disabled, you can use the Bulk Editing tool on the Videos page to update the Allow Comments setting for multiple videos at once.
The Bulk Actions drop down can be found in the top left corner above your video list. Choose the Edit option, then click Apply

You will then see a drop down area like this

Find the Comments setting, and change it to Allow.
Click the blue Update button in the bottom right corner.
Allowing Comments By Default
By default, WordPress is setup with Allow Comments enabled. Therefore, you should only have to do the following, if the default discussion settings have been adjusted.
Important
This is an optional step, and should only be done if you would like all new videos, pages and posts on your website to automatically get created with the Allow Comments setting to be enabled.
Navigate to Settings -> Discussion within your WordPress dashboard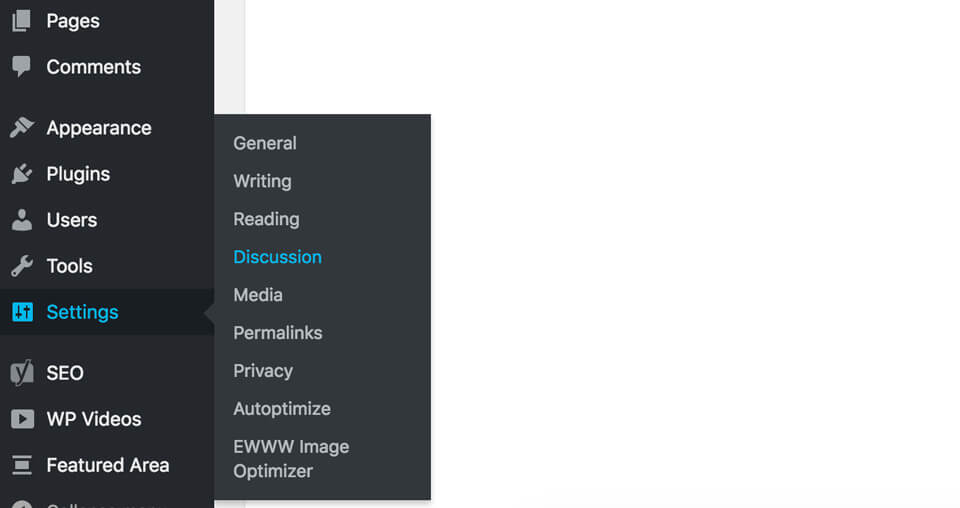 Under the Default article settings make sure the Allow people to post comments on new articles option is checked